"Have you every tried making exotic cuisines before but failed miserably? What about hold a dinner party and people rave about the food YOU'VE cooked?"
"BRINGING YOU THE DELICIOUS TASTE OF MAMA'S SECRET MAURITIAN HOME COOKING RECIPES... RIGHT INTO YOUR LIVING ROOM AND ONTO YOUR PLATES... TODAY!"
(It's Amazing The Results You Get When You Follow Mama's Passed-Down Recipes.)
From the desk of:

Marie Jeanne
If you are adventurous with your food then this will be what your looking for, but before I start telling you about my handed down recipes from my family generations let me tell you abit about my origins.
Mauritius is where I am from, it's blend of diverse cultures and religions that our immigrant population brought from their ancestral countries. Their festivities are celebrated in a spirit of peace and harmony throughout the year.

All the cultures in Mauritius work together keeping the country at peace, the blends of food has merged into a new type of food, which is Mauritian style of cooking.
Inspired by the Indians, Chinese, Europeans and Creole influences, It is common for a combination of cuisines to form part of the same meal.
Mauritius has had strong ties with French culture throughout its history and was left with a very French "savoir vivre".
Even today, the popularity of French dishes like the bouillon, tuna salad, daube, civet de lièvre or coq au vin served with good wine, clearly indicating the prevalence of French culture in Mauritius.
As years passed by, some have been adapted to the more exotic ingredients of the island to confer some unique flavour.
Now Mauritius has proven to be one of the most popular places on earth to visit, the cuisine side of things has taken off to a popular start.
My family, on my mother's side is from Mauritius. My Mother being one of seven sisters, she was always cooking in the kitchen as my two brothers and I were growing up.
We now live in England and have done so for a while, I would often bring friends back to our home to eat with us and they would repeatedly ask; "why does your mum not create a recipe book?"
So that's why we are here today, we are going to share my Mums' secret recipes of Mauritian cooking.
We have chosen over

40 of mama's Mauritian

best recipes

.

The recipes everyone in our family voted for; there is literally a dish for everyone in this book.
With some simple, easy to follow instructions you will discover for yourself just how easy it is to cook and enjoy the this tasty Mauritian cuisines.

If you're anything like me, or the people I had grown up with, once you have tried our Mauritian recipes you wouldn't look back, as each recipe is bursting with flavour.
Mauritian food is a fusion of all types of cultures moulded into one style of cooking, so with this recipe book of the families' favorites you will taste the Paradise Island on your plate.
Here's the thing!
Mauritian food has been around for many many years but not yet been exposed to the world. Only a few knew about this until Shelina permalloo won master chef uk 2012 and this is what gave us the inspiration to show people the wonderful taste of Mauritius.
So why not give this recipe book "The Taste of Mauritius" a try, you never know, we might just convert you!
So for special price of Just £9.97 you can have this recipe book in front of you ready to try straight away, normally priced at £17.97 so you are saving £8 if you buy today.
PLUS 4

CD Disc 1: Information about Mauritius and Vegetarian dishes
Worth £5.97
CD Disc 2: Mauritian Chicken and Lamb dishes. Worth £5.97

CD Disc 3: Mauritian Seafood and Fish dishes. Worth £5.97

CD Disc 4: Mauritian Chutney and Dessert dishes.
Worth £5.97
Over 59 minutes of fantastic Mauritian recipes on just 4 compact discs!
So all together this Mauritian Recipe book with over 40 of mama's secret recipes plus 4 Audio Compact disc's is worth £41.85.
So you are saving a cool whopping £31.88 when you purchase this as a download.
If you want this sent by post to you, then you will

still be saving £13.88.
So you are making a massive saving when you choose to buy this great product.
This deal won't be around for long, in fact the first 20 people will get this offer, after that the price will go back to normal at the full £41.85.
So Order Now for just

£9.97!



To get your copy of this great Mauritian recipe book today before this offer ends!
Just go to the buy now button and then you will be directed to the download page.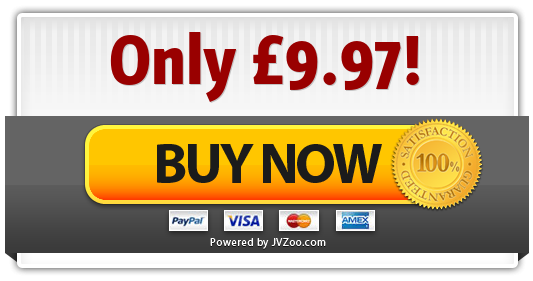 The normal price for The Taste Of Mauritius recipes book and 4 audio CD's would cost you £41.85 so get this offer before it ends soon!